Rethink DisposableTM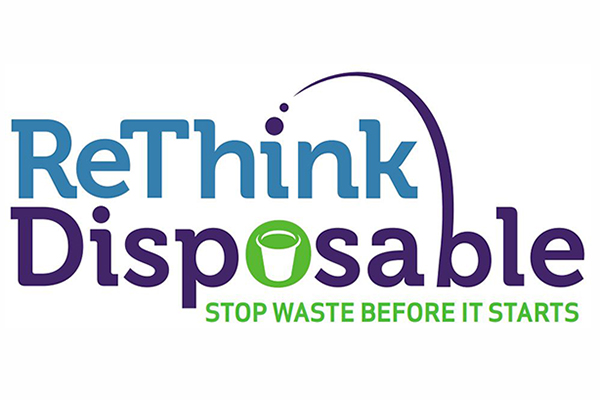 Focus on eliminating the use of plastics, foam and "single-use disposables" (SUDs) at its greatest source — restaurants, food trucks, and institutions. This innovative voluntary program has proven to save small businesses thousands of dollars every year, as well as actively engage the public and businesses in the larger "Reuse Revolution". As a result, less trash is landfilled, incinerated, and found littering our communities and waterways. The World Economic Forum predicts that there will be more plastics (by weight) in the ocean than fish by 2050.
Selected Past Accomplishments:
Coordinated recycling and waste reduction operations (1.7 tons) and waste audit at 4-day (14,000 visitors) Dodge Poetry Festival at Newark's NJPAC including use of reusable baskets amongst the food truck vendors.

Launched ReThink pilot at Asbury Park Boardwalk to reduce marine debris associated with single-use disposables from restaurants and entertainment venues.  Implemented "straws by request" only program in many eating establishments. Extending program to additional Jersey Shore towns, schools, and downtowns, as well as North Jersey, specifically Newark and Montclair.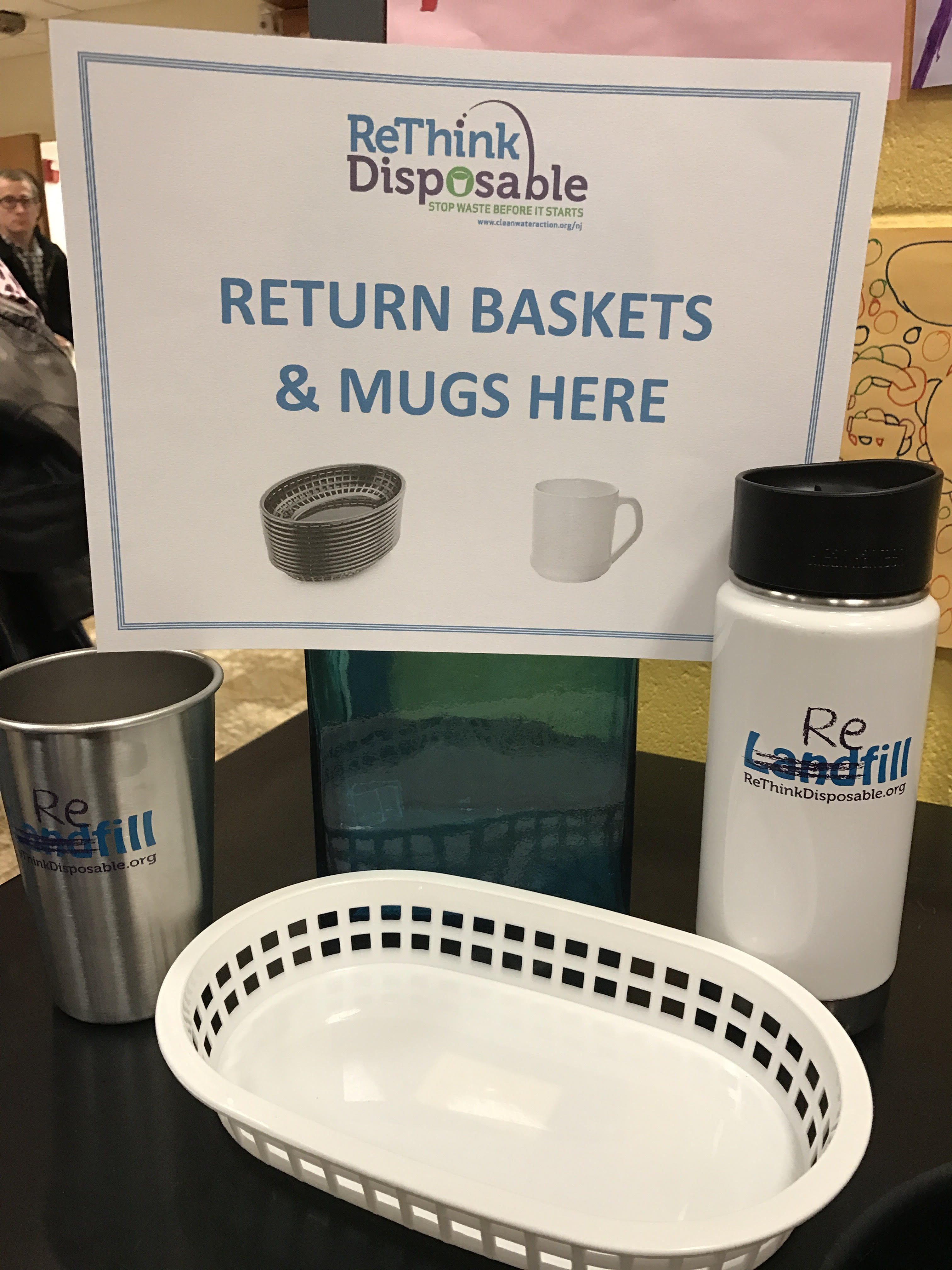 Future Focus:
Create ReThink Disposable districts where a concentration of businesses are embracing the program. Provide one-on-one technical support to businesses and institutions. Educate public about easy to implement reusable options when eating in or out.
Expand our capacity to convert public events (e.g. concerts, festivals) into model ReThink Disposable events so as to reduce plastics, foam, throw-aways, related waste costs, littering and pollution impacts.

Set up water refilling stations at key locations or events to reduce the use of disposable water bottles and encourage reusables. Provide equipment rental opportunities.