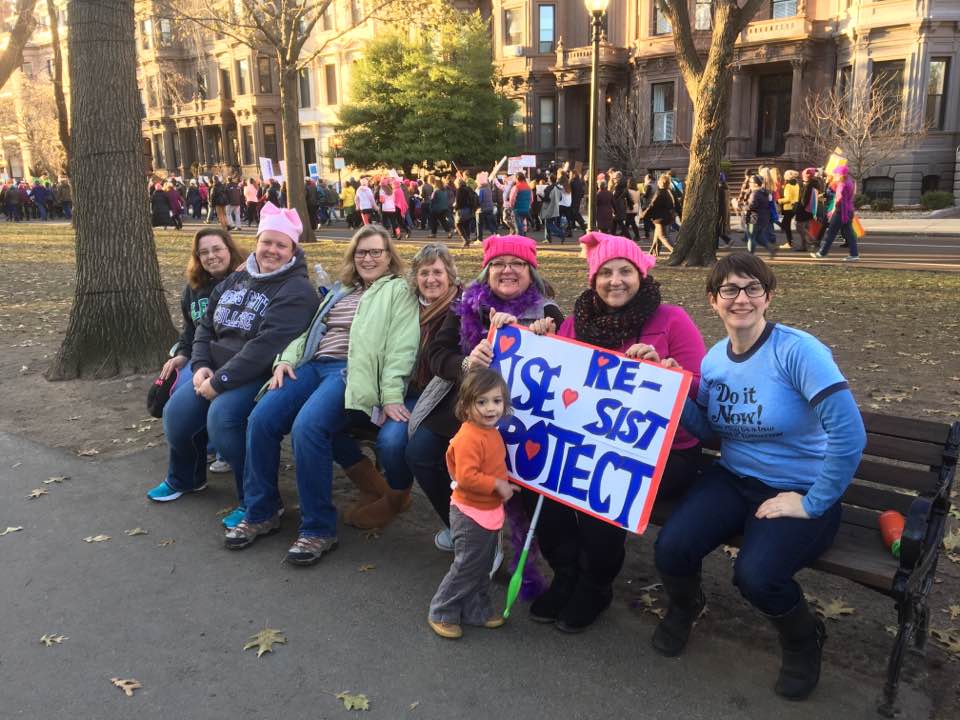 Marching in Solidarity in Boston
January 24, 2017
On Saturday January 21, 2017, Clean Water Action staff and members joined women solidarity marches across the country. Here are a just a few of the reasons why we're proud that we joined the march in Boston:
We need to rise, to resist and protect that which we find most sacred -- including clean water, clean air, and a future for our children free of the worst impacts of climate change
President Trump has issued a list of priorities in his first 100 days that includes rolling back Clean Water Act protections for smaller water bodies that feed drinking water supplies for millions
We tapped into a wave of inspiration and hope for the future -- especially led by our young leaders like Lula Pearl (pictured)
The world's leaders have finally united to take action against climate change, yet President Trump is turning away from scientific consensus...and has already started deleting climate change from government websites
The "Oil Cartel" Cabinet clearly does not respect the scientists who tell us it is time to act boldly and tackle climate change head on
As women leading Clean Water Action in New England, our values include solidarity with others -- such as families who are burdened by cancer, concerned about toxic chemical exposures, and likely left out in the cold when pre-existing conditions are no longer required to be covered by health insurance
We will need to sustain the people power on display in Boston and so many communities around the country if we are to stop the rollbacks for the common sense health protections won in previous battles
Corporations are NOT HUMAN, and true leaders are HUMANE!
The steel in our spines got just a little bit stronger...we're ever more committed to stand up, protect and preserve democracy in policy-making that affects all of our communities.